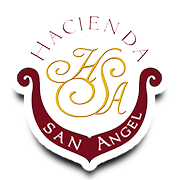 Hacienda San Angel Website Project
Puerto Vallarta, Mexico
---
Project Description
This was a great website to work on. The client came to us with some frustrations about having limited access to their current website. They wanted to be able to edit and update their website easily on their own.
WordPress to the rescue!
We were able to do a new website for them that they could access everything! Check contact form entries, update content, add photos, etc. We are always willing to help out but some clients just want more control and we are okay with that.
Since its launch, Hacienda San Angel's new website has been performing beautifully. Feel free to contact us for more details.