OptiRev is Giving Back
We give back to the community by helping individuals and organizations in need. We donate our resources, time, and skills to causes we're passionate about.
Hilinski's Hope Foundation (H3H)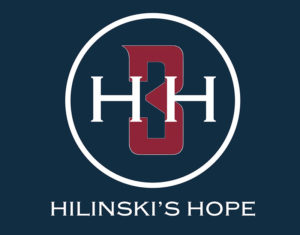 The Hilinski Family created H3H in response to the out pouring of love and affection for Tyler during and after his life. The Hilinski's Hope Foundation is a non-profit with the goal of keeping Tyler's memory alive and generating the funding necessary to support programs that will help destigmatize mental illness. H3H provides the funding and practical tools for schools with student athletes to implement the change necessary to bring parity to mental health in line with all other illnesses and injuries student athletes face.
How OptiRev Has Helped Hilinski's Hope
We created, host, and optimize the foundation's website.
The 2018 Christopher Silva SRJC Food and Wine Classic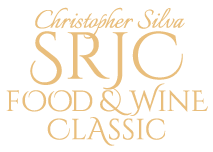 The 2018 Christopher Silva SRJC Food and Wine Classic directly supports students through various programs and scholarships directly overseen and administered by the Culinary Arts Department at SRJC. Along with scholarships offered through our Foundation, the Culinary Arts Department also has many in-house programs that go directly to the students: shoes, equipment such as knives, and uniforms. The event was in honor of Christopher Silva, who started the annual event to create opportunities for SRJC students. His vision, amazing energy and focus was an inspiration for many, and the opportunities created through this event will help the next generation keep Sonoma County the amazing food and wine destination it is.
How OptiRev Helped The SRJC Food and Wine Classic
We designed, developed, host, and optimize a website for the event. We promote the event through social media to develop a stronger online perception and to drive ticket sales.
Sonoma County Children's Village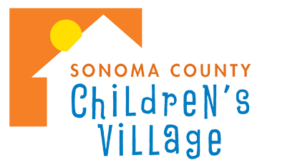 Sonoma County Children's Village was licensed as a group home by the State of California since 2006. Until October 2015, the Village provided nurturing family-style homes to children and sibling groups in foster care, and had developed a successful program to reunify families out of foster care. The Village was seeking financial support to help pay their mortgage along with other expenses all while working to re-open the Village. The Village's goal was to have the state recognize the Village model as a pilot program, which keeps siblings together when in foster care, and strengthens families through our Family Reunification program.
How OptiRev Helped The Children's Village
We designed, hosted, and optimized a custom website design for the program. We collaborated with the director to create a unique campaign and branding strategy #PilotTheProgram to build awareness about the situation the Village was facing. We promoted this campaign on the website, in newsletter campaigns, and assisted with fundraising management efforts.